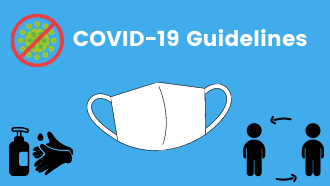 We continue to prioritize the health and safety of our staff and residents and want to do everything in our power to slow the spread of the coronavirus.
The Library is open during Grab & Go Hours for browsing, and we continue to provide Curbside Pickup.
Click HERE for more information about Curbside Pickup procedures.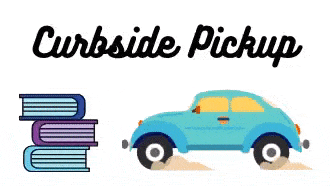 REOPENING GUIDELINES
McKinley Memorial Library is happy to provide materials pickup while keeping both your safety and our safety in mind. All staff have received training and the personal protective equipment necessary to keep themselves, other staff, and the public safe. The library is following CDC guidelines, and masks are required for employees and patrons unless they are fully vaccinated.
What online resources do you have to offer?
Please check out the many resources we have online:
Digital books, movies, and music, available 24-hours a day from OverDrive, Libby, and Hoopla
Research Databases such as Ancestry.com, Lynda.com, and Transparent Languages
Suggestions for reading, listening, and viewing; tech help; and reference questions by emailing mckinley@mcklib.org or calling (330) 652-1704 ext. 3.
CDC Guidelines for Visiting a Library
Use curbside pickup or choose digital materials
Use online reservation and advance-order checkout systems, if possible.
Choose digital over print materials, if possible.
Request a curbside pick-up if available and use cloth face coverings during pick-up exchanges.
Clean hands when handling shared items or electronics
Wash your hands before and after exchanges.
Clean and disinfect electronics (laptops) and library materials in plastic containers (CDs, audio books) during returns and/or exchanges.
If allowed and available inside the library, use computer stations one person at a time. Ensure they are cleaned before use and use a disinfectant wipe on the mouse and keyboard.
Everyone has a role to play in reducing the spread of COVID-19 and staying healthy. Please stay home if you are exhibiting signs of the flu or if you are not feeling well.
To stay healthy, the CDC and other health agencies recommend:
Washing your hands frequently. Wash you hands for 20 seconds or more with soapy water. Use an alcohol-based hand sanitizer if soap and water are not available.
Avoid touching your eyes, nose, or mouth with unwashed hands.
Stay home and away from others if you are sick.
Clean and disinfect objects and surfaces frequently.
Cover your mouth/nose with a tissue or sleeve when coughing or sneezing.
Trusted Information Sources
Sharing accurate information from trusted sources is critical to reduce misinformation. Find reliable and current information about the outbreak from local and national agencies below.
Ohio Department of Health
The Ohio Department of Health maintains a website with the up-to-date information on the outbreak, current risk to the public, and links to helpful resources. https://odh.ohio.gov/wps/portal/gov/odh/know-our-programs/Novel-Coronavirus
ODH has also set up a call center to address questions regarding COVID-19. It is open seven days a week from 9 a.m.-8 p.m. and can be reached at 1-833-4-ASK-ODH (1-833-427-5634).
Centers for Disease Control
The U.S. Centers for Disease Control (CDC) has set up a website with a range of information about the current risk to the public, symptoms to watch for, prevention, testing, and advice for schools, communities and businesses. https://www.cdc.gov/coronavirus/2019-ncov/index.html