McKinley Memorial Library and the McKinley Birthplace Home go out into the community to attend events and programs. We are available to attend events in the Niles School District.
The Library regularly visits:
Bright Beginnings, Headstart, and Niles Primary School to provide programming and literacy development.
Niles SCOPE (14 E. State St., Niles) the first Thursday of the month at 3 PM for SCOPE Book Chat.
For more information, or to inquire about scheduling McKinley Memorial Library at your event, please fill out the online COMMUNITY OUTREACH REQUEST FORM, and we will contact you.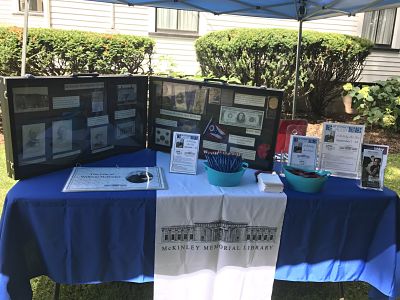 Niles Heritage Day, August 5, 2017