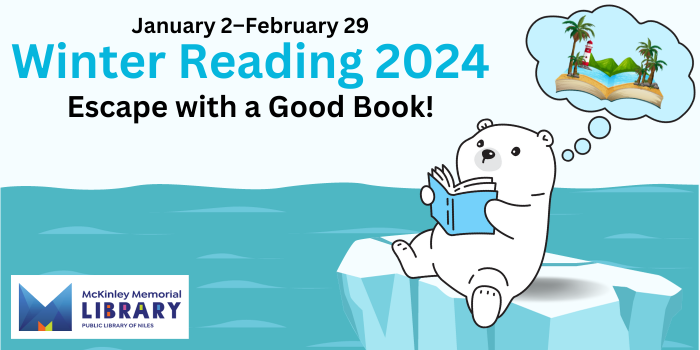 Tuesday, January 2 through Thursday, February 29
The library invites readers of all ages to escape the winter blahs with some good books! Participate in fun challenges, expand your reading horizons, and enter for the chance to win a prize. Participate at the library using our paper reading logs.
For more information, visit the reference desk or call 330-652-1704 ext. 3.