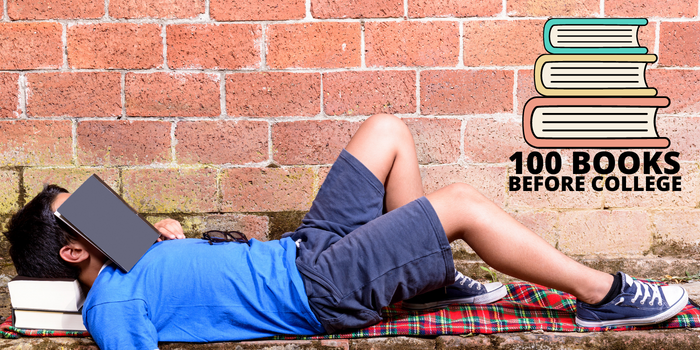 100 books before college! Are we crazy?
Absolutely not! Studies show that reading this much may help to increase high school students' test scores.
Who can participate?
This reading challenge is for students ages 12-18.
How does the program work?
The library uses Beanstack for this program as well as other reading challenges, including Summer Reading and Winter Reading. To register for the program, create a Beanstack account. If you need help registering, visit the library anytime during open hours. Check out the Beanstack app available in the App Store and Google Play.
 
Use your Beanstack account to log the books you read. 
 
As you complete activities on Beanstack, we encourage you to post them to social media using the hashtag #MML100Books
 
After reading 100 books, you will earn an Amazon gift card!