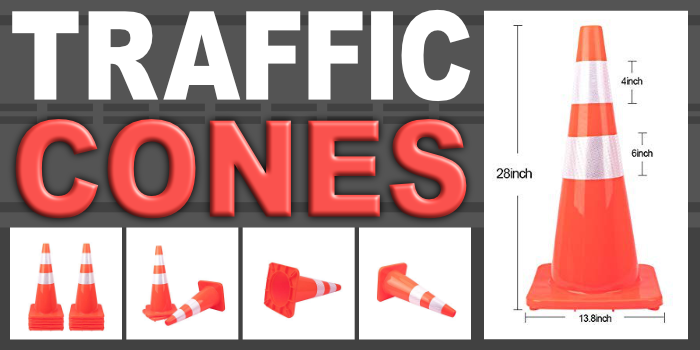 The Traffic Cones can be checked out at the circulation desk.
Includes a set of 5 fluorescent orange PVC Traffic Cones with reflector stripes and a measuring guide.

Great for driver's education maneuverability test set up.
Can be used for blocking off areas during an event.

The Traffic Cones may only be checked out by a library card holder over the age of 18 in good standing.
The Traffic Cones are checked out for 14 days.
No Renewals.
No Holds.
Late fee fine is $3.00 a day.
Replacement cost for not returning the Traffic Cones is $65.00.
Patrons may call the circulation desk at 330-652-1704 ext. 1 for availability or to be put on a waiting list.
Traffic Cones must be returned to the McKinley Memorial Library Circulation Desk inside the building.